Images from OK Ottawa County, District 2 – using for dry storage. This model is our 21 oz PVC, 26x40x10.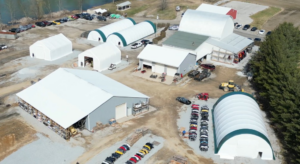 Have questions about tension fabric structures? Reach out to the Covermore office at (918)476-0590 with further questions!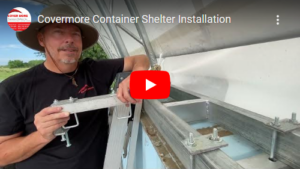 Check out one of our customer's VIDEO Installation of a Covermore 40×40 dual truss container mounted shelter!